DUI/DWI In Houston – Serious Offenses & Consequences
In most states, the DWI or DUI offenses will remain on the driver's record for about 5 to ten years.
Getting a DWI/DUI is quite a serious offense with a large number of possible ramifications. Unfortunately, these are pretty common offenses. According to data from the CDC, there are over a million drivers arrested annually for impaired driving.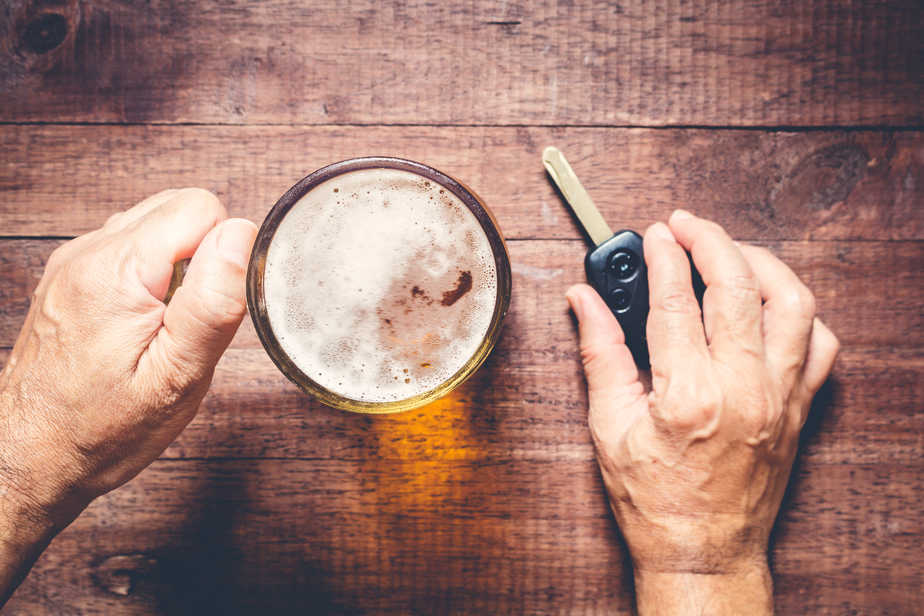 And besides the legal troubles caused by the DUI offense, your driving record is blemished. The DUI will stay on your driving record for about 5 to 10 years in most states. However, based on where you live, you can have a DUI on your driving record for life.
A driving record with DUI can cause a number of problems down the line, including higher insurance rates, employment difficulties, and SR-22 requirements. And beyond the driving record, the DUI puts a black mark on your criminal record as well. This could sometimes mean costly fines or even jail time.
Nonetheless, there's a big difference between a driving record and a criminal record. In most states, the DUI offense will stay on your criminal record for life, unless the charge is deferred, reduced, sealed, or expunged.
In this post, you'll learn how DUI can hurt your driving record, and how you can get one removed.
DWI/DUI and Driving Records Per State
Every state has a different way of handling DUI, and it's quite difficult to give one-size-fits-all advice on the same. So, when reading about your state, be sure to consider the following facts:
Most states have a point system in place to track your driving habits. Whenever you commit a traffic violation, the DMV of your state will place points on your license. When you rack up these points, you increasingly run the risk of having your license suspended. Insurance companies always check your license points when pricing your insurance policy, and the more points, the higher the rates are likely to be.
Among the states that have a point system in place, some will award points for DWI/DUI, while the others give out much harsher penalties. Instead of points, such states will suspend your license automatically or fine you after a DWI offense.
The number of license points given for DWI/DUI offenses varies by state, and the length of time the points stay on your license will depend on where you live. There are some states with a set number of years, while others subtract points every year spent without driving violations.
Your Driving Record Matters, Here's Why…
Your driving record will be a major factor when it comes to determining the price of your insurance policy. It's actually one of the things that insurance companies will check when evaluating your risk levels. Drivers that have high-risk levels will have to pay considerably more for their car insurance.
This means that when your driving record is stained with accidents, tickets, or DUI/DWI offenses, your insurance rates will be higher. Insurance companies mostly consider the last 3 to 5 years of your driving record when calculating your premium. So, if you get multiple infractions within that time, the company might even cancel your insurance coverage.
Based on your career, having a splotchy driving record can affect your employment opportunities. The requirement for commercial driving licenses typically includes having a clean driving record. However, if your career doesn't involve driving, your employer might not check your driving record when you apply for a job.
The Driver's Privacy Protection Act was put in place to ensure that your driving record is kept private. Insurance companies and employers won't be able to access it without obtaining legal consent or justification first.
Finally, if your driving record has a large number of infractions, you might have your license suspended. The exact threshold for having a license suspended will vary by state, and in some, a DUI/DWI offense warrants an automatic suspension.
In case your license got suspended, you'll need to file for an SR-22. In some states, this is referred to as an FR-44. To have your license reinstated, you have to show proof that you have minimum liability insurance. This is what an SR-22 certificate is – a certificate for financial responsibility. It ideally shows that you have purchased the minimum required amount of insurance as stipulated by your state.
The SR-22 requirements usually last about 3 years, and they can be quite costly. In most cases, the insurance company will charge you a flat fee of between $15 and $50, while the DMV will charge you a filing fee. Besides these, you will also have to pay license reinstatement charges. You may even need to have some specific SR-22 (or even FR-44) insurance. Simply put, needing an SR-22 is costly.
How to Get DWI/DUI off your Driving Record
The first thing you want to do is to get legal help. DWI laws can be quite complex, and the chances of you beating a DUI without the help of an attorney are minimal. Our research actually shows that people who seek the services of qualified DUI attorneys are three times as likely to get their DUI charge reduced than those without.
An attorney can help you beat a DUI charge. Unfortunately, sealing, removing, or expunging a DUI from a criminal record doesn't mean that the offense is no longer on your driving record. There's usually nothing you can do to have a DUI off your driving record aside from waiting and avoiding additional infractions or accidents.
A DUI will stay on your driving record until the amount of time specified in your state law elapses. Check out the table above to find out how long this period is according to your state.
Irrespective of the specifics of your situation, you do want to have a professional attorney by your side. They can provide critical advice and help you mitigate the damage that comes with a DUI. Ensure that your attorney has ample experience in dealing with DUI cases.
How DUI hurts your Insurance Rates
DWI aren't just headaches; they can be very expensive. Data shows that a DUI can cost upwards of $15,000 when the entire process is done. This includes legal fees, towing, bail, insurance hikes, ignition long, court fines, and diversion programs.
Our research points out that drivers can pay up an average of $830 annually for their car insurance after a DWI charge. Of course, you might have to pay significantly higher rates for 3 to 5 years even if you keep your driving record clean during that period. And in case you do get into a traffic infraction or accident within these 3 to 5 years, your rates can rise exponentially.
Checking your Driving Record
Curious if an old infraction is still on your driving record? Well, it's easy to check your driving record. You only need to enter your identification and personal information. The process will vary based on your state.
Here's how you do it:
 Find the official website of your state's department of licensing (should end in .gov)
 Search for a driving record page with the site's search functionality.
You'll be asked to pay a small fee (about $10) to get a copy of your driving record.
 You can also get a physical copy directly from your local DMV. It's also possible that your insurer has a copy on file.
Once you get your copy, ensure that all of the listed incidents and dates are correct.
Feel free to call us today if you have any further questions!