7 Facts To Know About DWI Cases
If you have been arrested for a DWI, you should understand the legal process involved. There are many different aspects of a DWI case to consider, including the type of case you're facing, whether you'll be facing the suspension of your license, and the penalties you can expect. In addition, it's important to know what to expect during the trial.
1. Does A Prosecutor Need to Prove the DWI Charges
To successfully prosecute a driver accused of a DWI, the prosecutor must prove that the defendant was intoxicated when the offense occurred. This can be done with the help of blood-alcohol content results or open containers of alcohol. Furthermore, breath-test results can be used to prove the defendant's guilt.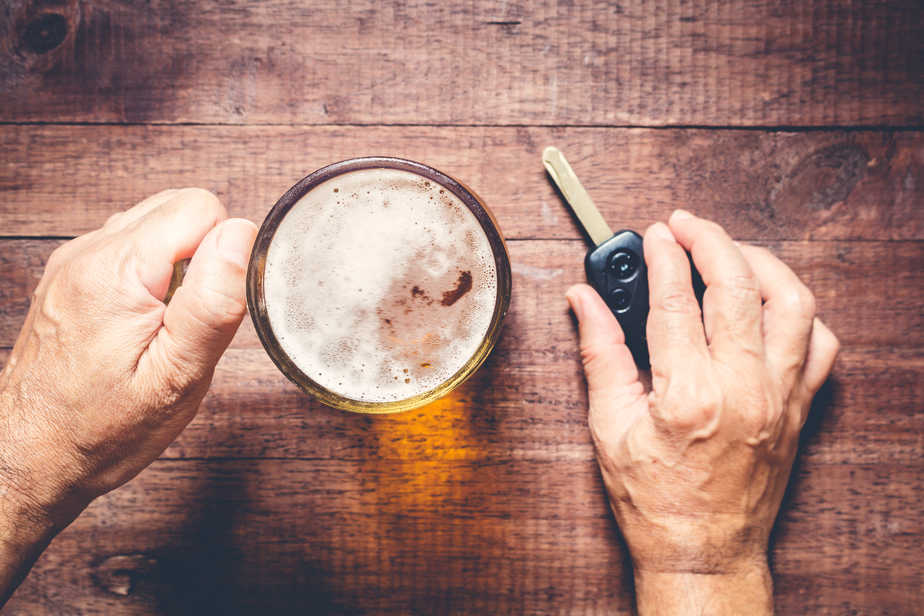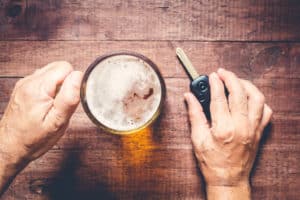 Typically, prosecutors file two DUI charges in the hopes that one of them sticks. In some states, the prosecution only needs to prove that the driver was intoxicated while driving, and it does not matter whether the defendant was driving.
A prosecutor must show that the arresting officer had reasonable suspicion that the defendant was impaired. However, this standard is low. Probable cause is the more likely standard, which means that the prosecution's evidence must prove that the defendant was intoxicated.
Another common defense is a plea bargain. If the prosecutor has a strong case, they can often negotiate a lesser penalty with the state. However, the client must agree to this deal.
2. Suspension Of Your License
The suspension of your license is a common outcome of a DWI case. The suspension period generally ranges from 45 to 90 days. However, if you are a first-time offender, you may be eligible for an Alternative Disposition (AD) instead. This is a court process that focuses on whether you were lawfully arrested and whether the arresting officer followed proper procedures.
In a DWI case, the driver's license can be suspended either as a mandatory or permissive punishment. Mandatory suspension is imposed if your blood-alcohol concentration (BAC) level is.08% or higher. If you are arrested and convicted of a DWI, you may be able to get an alternate license while the case proceeds. Alternatively, a suspension can also be imposed after the case is resolved in court.
You should seek legal representation if you are facing DUI charges. The lawyer will be able to explain the details of the case, which includes any loopholes or exceptions to the law. Furthermore, only legal counsel can determine how long your license will be suspended. The license suspension can greatly impact your life.
3. The Legal Defense
Several types of legal defenses are available to you in a DWI or DUI case. First, you have to make sure that the elements of the charge are proven beyond a reasonable doubt. If these elements are not proven, the prosecutor will need to drop the case. After reviewing the facts of the case, your attorney will decide what defense to use against the prosecution.
Second, your DUI defense attorney should be familiar with the law and local court system. He should also have good relationships with the local prosecutors and judges. He should also have the resources and time to investigate the case and challenge the charges. This will help your attorney to get the best possible outcome for your case.
Third, your attorney will have to convince the court that your DWI defense is valid. You will have to prove that your actions were necessary for your safety, and you will have to convince the court that you were under the influence of alcohol at the time.
4. Penalties
Penalties for DWI cases vary depending on the type of offense, and several factors can affect the severity of a conviction. For instance, a minor may receive a different sentence than an adult, and if the defendant has prior convictions, they may also be exempt from the maximum penalty. Penalties can also vary depending on whether the driver was driving with a child in the vehicle.
For the first offense, the penalties are not very severe. However, if the person has multiple offenses in five years, they will face serious penalties. The first offense will carry a minimum fine of $500, and the second offense will be punished with a license revocation of at least six months and a $2,000 surcharge.
After the conviction, the person may also face further consequences. Some jobs will be closed to them. For example, a driver with a DWI case may not be allowed to drive a school bus, a delivery van, or any other vehicle. Moreover, the driver may also face a separate civil lawsuit from the victims of an accident.
5. Aggravating Factors
Aggravating factors in DWI cases are factors that can make your charge more serious and result in more severe consequences. For example, a refusal to submit to a chemical test can result in a higher level of DWI. Although this may seem like a minor detail, it can have a significant impact on the type of DWI you are facing. In addition to affecting the severity of your charge, aggravating factors can also affect the level of penalties you will receive.
A level 1 DWI case carries a mandatory minimum sentence of thirty days. However, if a person can use a continuous alcohol monitor, the sentence can be reduced to 10 days. This way, they can prove that they have not been drinking at all during that time. Aggravating factors will also result in the loss of one's license for varying periods. If these factors are present in a DWI case, it is best to consult with a DWI attorney to determine what your punishment will be.
A defendant can also appeal the case to a superior court. To do so, a defendant must receive a notice from the state outlining its intent to try the case. This notice must be provided to the defendant at least 10 days before the trial. In addition, the notice must state all the aggravating factors.
6. Should I Represent Myself?
The best way to defend yourself against a DWI charge is to hire an experienced DWI attorney. Even if the case is not a serious one, it can be detrimental to represent yourself if you do not have the right experience. It can also cost you more money if you do not win the case.
If you have an experienced attorney, he or she will be able to negotiate on your behalf. The prosecution will have to give you discovery documents and proof before they can present their case. If you fail to hire an attorney, you may give up your rights to fight the arrest, stop, and evidence.
7. Take The Case Seriously
If you are facing a drunk driving charge, you need to take it seriously. The case is likely to be complicated and overwhelming for the defendant, and the penalties may be harsher than you'd like. Sadly, drunk driving is a serious offense that results in a number of fatalities and disabilities.
Have Your DWI Attorney
In a DWI case, you should have your DWI attorney on your side to make sure your case is handled properly. In addition to obtaining legal advice, an attorney can also research the case to develop the best defenses. A lawyer can help you avoid the consequences of a DWI if you do a few simple things.
DWI cases can be complicated, involving evidence, science, and witnesses. In addition, Texas DWI laws can be difficult and confusing. They can affect your driver's license suspension, monetary fines, and even imprisonment. With such high stakes, it is important to have an experienced DWI attorney on your side to help you navigate the legal process.
Hiring a DWI attorney can help you avoid penalties such as jail time, heavy fines, and loss of license. In addition, a DWI conviction will have a permanent impact on your driving record, which may limit your future job prospects. We invite you to contact us or call us today if you need the best DWI Law Attorney in Houston. Visit our blog for more related articles.