Tips For Finding A Good DUI Lawyer In Houston
Driving under the influence of alcohol or narcotics has serious consequences. Studies have shown that in 2014, more than 1.1 million drivers were arrested for driving under the influence of narcotics or alcohol with three times as many male drivers being arrested for driving under the influence than female drivers. Driving under the influence can put you and other people in danger and makes you an inconsiderate person.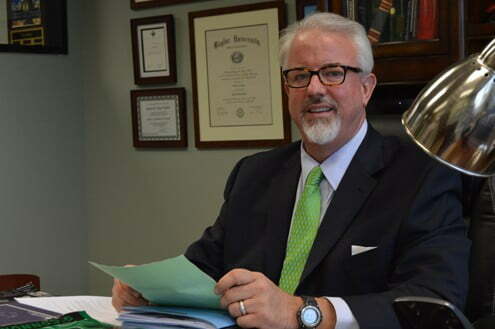 If you are arrested for DUI, contact a DUI lawyer as soon as possible. While you can choose to be represented by a court-appointed lawyer, it is better to hire a DUI lawyer. There are many benefits of hiring an experienced DUI lawyer including the fact that such a lawyer knows the ins and outs of the court systems, understands plea bargain details, can advise you on what to say and not to say and knows how to handle difficult situations related to DUI cases.
Some people think that representing themselves is a good option as it can save them money. However, what they don't know is that DUI law is complex and confusing. This makes it hard for a person to represent herself or himself. On the other hand, a public defender may not be interested in your case. So, how do you choose a good DUI lawyer?
Find Out As Much Information As You Can About A DUI Lawyer
Ensure that you choose a DUI lawyer who is interested in your case, a good listener and one who fully understands your DUI case. Compare the different DUI lawyers you want to hire to find the right one. The good thing is that you can find a lot about a DUI lawyer online or on social media.
You can also ask people you trust for recommendations. Your family members, close friends, neighbors or colleagues can tell you what they think of a certain DUI lawyer or lawyers to help you make an informed decision.
Make A List Of DUI Lawyers You Would Like To Hire
You can use a written log or an Excel spreadsheet to help you make a list of DUI lawyers you are considering. This list should have the lawyer's name, phone number, area of specialty, address and his or her email number. Once you know the price charged by a lawyer, include it on the list under a 'cost' column. A list will make it easy for you to compare the potential lawyers hence helping you make the right decision.
Look For A Qualified DUI Attorney
The lawyer you choose should be qualified to handle DUI cases. This will help you hire a lawyer who will represent you in the best way possible. Choose a lawyer who is licensed to practice in your state as such an attorney fully understands the legal system in your area. A good attorney also has no history of malpractice or being subjected to disciplinary actions. So, check your State Bar Website before hiring a DUI attorney.
Meet All Potential DUI Lawyers For An Initial Consultation
Even though meeting all the lawyers you want to hire can take some time out of your day, it is definitely worth the effort as it will help you make the right choice. A face to face meeting can help you know a DUI lawyer better as it will allow you to see how a potential lawyer works and help you know a lawyer's personality.
After meeting a DUI lawyer, it will be easy to make your choice. Before meeting any potential lawyer, it is good to prepare a list of questions to ask him or her. These questions will help you know whether or not a certain DUI lawyer will meet your needs.
Never give up the fight to clear your name. Contact or call us with any questions or to set up a legal meeting today.