Common DUI Probation Conditions
DUI probation carries a lot of restrictions. For example, it can include requirements to pay court costs, attend DUI school, not drive with a detectable blood alcohol content (BAC), or install an ignition interlock device. The duration of DUI probation varies by state, but it is generally around three years.
Suspension Or Limitation Of Driver's License
Suspension or revocation of a driver's license can have severe consequences for an offender. In addition to the inconvenience of not being able to drive, suspension, or revocation can also result in additional criminal penalties. For this reason, it is important to seek the help of an experienced DUI attorney. This type of legal advice can save you both time and money.
A suspended license will require the driver to attend DUI classes and maintain vehicle insurance. Probation for a DUI conviction in California requires that the driver does not commit any additional crimes while on probation. Suspension and revocation of a driver's license must be approved by a police officer acting on behalf of the motor vehicle commissioner. The police officer's report must include all of the details of the arrest and the blood-alcohol level. The police officer must also have a third-party witness sign the report.
License suspension is not always mandatory. Suspension of a driver's license may occur for any number of traffic violations. However, the suspension period will usually be less than one year. The length of the license suspension will depend on the severity of the traffic violation. If the driver has more than one traffic violation within a specific period, the suspension will be longer. In addition, a suspension of the license may be increased if there are aggravating factors.
Community Service
Community service is a common part of DUI probation. A judge will determine how many hours a defendant will have to serve. Community service can be done through a nonprofit or government agency, a business, or even a school. It can also take the form of public speaking, road cleanup, or speaking in a local organization.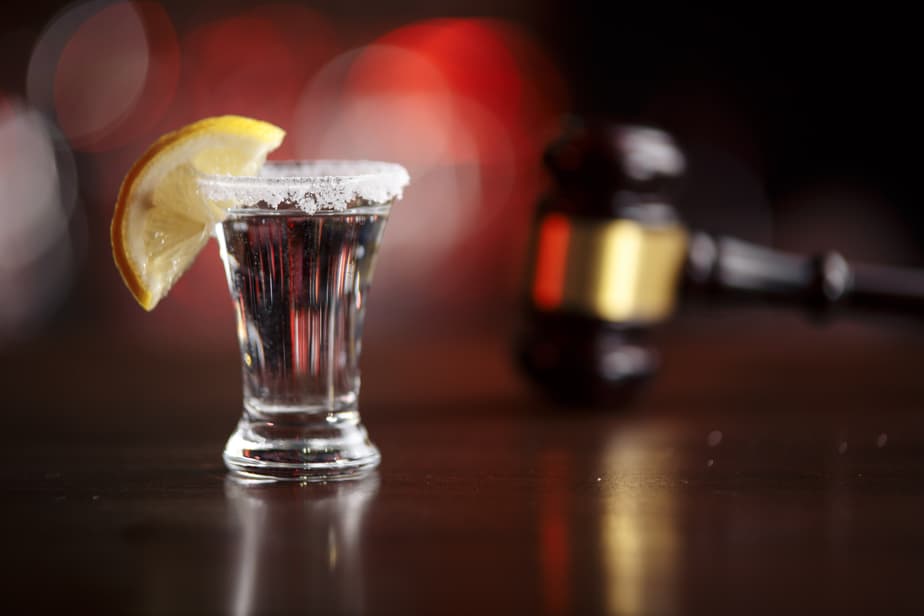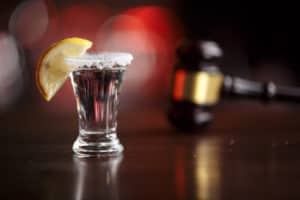 The purpose of community service is not to punish a defendant, but to give the community a chance to see the effects of his or her actions. It can also be an effective control strategy. It can help keep defendants productive, gain job readiness skills, or expand personal responsibilities. But the goal is always to help the community.
Community service programs vary in their structure, but many do have specific standards. Community service can be ordered by a criminal court, Board of Parole, or conditional release commission. Some require participants to pay a fee for participation in their service. Others require participants to serve at a particular worksite.
Zero-tolerance Alcohol Requirements
Zero-tolerance alcohol requirements in DUI jail and probation conditions are not something you should ignore. These laws are designed to curb underage drinking and driving and result in reduced fatalities on the roads. Unfortunately, they also create legal turmoil for young drivers. You should understand the laws before you start drinking and driving and be aware of the consequences if you violate them.
Zero-tolerance alcohol requirements in DUI jail and prison terms have strict punishments and allow for treatment. California's zero-tolerance alcohol laws make it illegal to drive with any measurable amount of alcohol in your system. BAC penalties are often hefty and can lead to years behind bars.
Zero-tolerance alcohol requirements in DUI jail and probation conditions are common requirements for drunk driving offenders on probation. In some states, DUI probationers are not allowed to drink alcohol while driving, but this is not the case in all states. In most states, a person's blood alcohol concentration (BAC) limit is 0.08%. Therefore, if someone's BAC is even slightly higher, it would be considered a zero-tolerance policy, and their license may be suspended or revoked.
Zero-tolerance alcohol requirements in DUI jail and probation conditions vary by state and county. For a first offense, a court can revoke probation for violating the terms. However, the second offense of DUI jail or probation can result in increased penalties.
DUI School & Alcohol Treatment
DUI School and alcohol treatment are common DUI probation conditions. Depending on your state, you may have to take an alcohol education or treatment for a specific length of time. Some states require a few weeks of class, while others require a longer period. In either case, you will need to attend class regularly and may have to undergo random drug screenings. In some cases, you will have to send a family member to attend with you.
DUI classes help you understand the dangers of alcohol and drug use and how to make better decisions. You will also be taught how to avoid the same mistakes in the future. This is an excellent opportunity to start over and learn new skills to avoid future DUI violations. Taking a class is an important step in the recovery process and a common DUI probation condition.
DUI education can be supplemented with additional alcohol or drug treatment if the addiction is severe. Oftentimes, the additional treatment will focus on treating the underlying conditions that led to the substance use. For example, someone who has a history of alcohol or drug use may use substances as a way to cope with symptoms or stress. These substances can reduce inhibitions, making them more prone to risky decisions.
No Other Criminal Offenses
If you are a DUI offender, one of the most common conditions on your DUI probation is that you have committed no other criminal offenses. However, there are many things you can do to violate this condition. Common examples include failing to attend Alcoholics Anonymous meetings or failing to attend court-ordered meetings. If you do not comply with your probation, you may be subject to a follow-up trial and a possible jail sentence.
A DUI conviction can negatively affect your future employment prospects. Many employers conduct pre-employment background checks to ensure that they are not hiring anyone with a history of alcohol or drug violations. If you have a prior DUI conviction, you may be automatically barred from employment. Even if you are acquitted, you will still be on probation for that crime.
Installation Of An Ignition Interlock Device
If you've been convicted of DUI, you may be required to install an ignition interlock device on your vehicle. This device is required for any vehicle you drive. It must be installed in 10 business days following your sentencing. You will need to notify your monitoring agency in writing if you've installed an ignition interlock device. A business day is defined as a Monday through Friday and includes federal holidays.
An ignition interlock device (IID) is a device that measures a person's blood alcohol concentration before it will allow him to start his vehicle. It is connected to the ignition system of a car and prevents the driver from starting the vehicle without blowing into it. If you've been convicted of DUI and are facing a probationary period, an ignition interlock device will help you stay sober and prevent you from causing an accident.
An ignition interlock device is a requirement for any DWI defendant on probation. It is required for first-time and second-time offenders and can also be required for those with occupational restricted driving privileges. It must be installed on all vehicles owned by a second or third offender. This device will have to be used for at least 12 months, and you will have to have monthly monitoring visits with your ignition interlock service provider.
Ankle Monitoring
An ankle monitoring device is an electronic device that is placed on a defendant's ankle. These devices use GPS technology to track the wearer's location and blood alcohol level. They also allow the probation officer to monitor the defendant's behavior. Monitoring enables them to manage risk and bring about improvements in the defendant's conduct. The devices can detect patterns in travel and location and can be used to enforce other court-ordered supervision conditions.
GPS ankle monitors transmit information to a corrections department for tracking purposes. They allow officers to set exclusion and inclusion zones, as well as provide 24-hour monitoring. RF ankle monitors are also used to enforce curfews. Some ankle monitors include a home-monitoring unit. When the offender strays from the monitored area, the device alerts the monitoring center.
SCRAM devices can also be used to monitor alcohol intake. The bracelets need to be worn constantly, 24 hours a day. The bracelets measure perspiration, which is one way to detect alcohol. The monitoring companies notify the court if the bracelet is tampered with. Tampering with these devices can result in severe consequences.
We invite you to contact or call us today if you need the best DWI Law Attorney in Houston. Visit our blog for more related articles.