Defending Your DWI Charges Is Our Top Priority!
The Butler Law Firm Is A 100% DWI Focused Law Firm Catering To Your Case When You Need Us Most!
Our Hearts And Prayers Go Out To Everyone During This Time Of Covid-19 Pandemic.  Rest Assured The Butler Law Firm Is Still Fully Operational, And Open!  Please Do Not Hesitate To Call Us To Schedule A Consultation!
Hyde Park's DWI Lawyer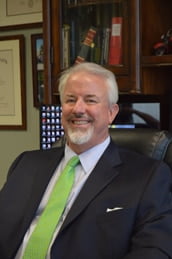 Did you get a DWI? Are you feeling stressed not knowing exactly what is going to happen now? We can help you alleviate some of your stress.
Jim Butler has been a licensed attorney for 24 years. Jim Butler helps his clients get out of jail time where they could have lost their jobs, causing themselves, and their families to suffer both financially and mentally. Jim's cases currently consist of 100% DWI (driving while intoxicated). He currently devotes all of his time to these types of cases.  Jim does not endorse drunk driving, but he also believes that many innocent people are "needlessly arrested", and is a major reason as to why he became a DUI lawyer.
Give Jim Butler a call today, (713) 236-8744, and receive a free consultation!
"Many people don't realize that it's perfectly legal for an adult in Hyde Park to drink alcohol and drive—as long as that adult maintains his or her mental and physical faculties. And the problem with most field sobriety tests is that they don't give you the whole picture—if a person is nervous or tired, or even if they have a medical condition, they might 'fail' a test, even if they're not intoxicated," he says.
Anyone who receives a DWI offense, which stands for Driving While Intoxicated, should be aware of the seriousness of the charge. The offender should seek out a Hyde Park attorney that limits themselves to only DWI defense. If found guilty, the offense of a DWI can lead to very serious consequences.
These consequences can include the suspension or revocation of your driver's license, family fall-out, termination of employment, and even incarceration. For those facing a DWI, Jim Butler of The Butler Law Firm has been licensed for 24 years. You can call or email us today. Being arrested for the crime of DWI is only the beginning of a long process. Being charged with the crime does not determine its final outcome. The law is a matter of technical issues and conviction, fines, loss of license, and incarceration, none of which are ever automatic. To have the best chance of a positive outcome it is necessary to get an experienced attorney to help you properly navigate your way through the legal process and protect your rights.
The Butler Law Firm has the experience needed to make sure those charged with the criminal offense of DWI, or DUI have the best chance of a successful outcome and that through the process of law, all of their rights are protected. You should contact Mr. Butler immediately for a free consultation to discuss the details of your case.
He has the experience to help you, so don't delay, call today.
Do You Have Any Questions About DWI?
Most think that it's necessary to register a blood alcohol level of .08 to be charged with DWI. Many find it shocking that this is not always the case.
If the police officer can demonstrate the driver is experiencing impaired driving ability through observation, it may be enough to charge the driver. Some examples are:
1. Swerving a vehicle to correct its course
2. Driving in the middle of 2 lanes instead of remaining in one.
3. Nearly hitting something or someone.
4. Hitting the brakes erratically.
5. Making a right turn at a stop sign or red light without coming to a complete stop. Also known as a rolling stop.
6. Being too cautious or driving too slowly.
7. Taking a turn too narrowly or too widely.
8. Allowing the vehicle to drift from side to side on the roadway.
It is possible to lose your driving privileges for 90 days and up to 2 years. For those who hold a commercial driver's license, any refusal or failure to take a breath test could mean your commercial driving status is revoked for a period of 1 year. In this situation, the officer making the arrest can take your license and issue you a special temporary permit that comes with a notice of suspension. Should this happen, it is necessary to request a hearing on the matter within fifteen days or it results in automatic suspension 40 days following the arrest.
This only represents a couple of the steps in the process of law regarding the matter. As you can see, without the help of an experienced attorney, it is highly likely you will not know how to proceed in the most effective way to get the results you hope for. At Butler Law office, Mr. Butler is an experienced attorney in Hyde Park that understands the complexities of the criminal charge of DWI. Mr. Butler's law firm has defended hundreds of people charged with this crime. His firm will take you through the process step by step and keep you well informed along the way. His office will serve as a counselor to help you understand the process along its sometimes long and upsetting path. As well, this firm will make sure your rights are fully protected.
This could greatly affect your life, the life of your family, and that of work. Additional costs might include public transportation for going to work, going out for errands, shopping, and other family activities. The suspension of your license will begin 40 days after the charge was made if you do nothing. Mr. Butler's Hyde Park-based firm has 24 years of legal experience and can help get you the best possible outcome for your circumstances.
Butler Law will ensure that procedures were followed to the strictest letter of the law and any evidence collected was processed as required by law. Butler's Hyde Park-based law firm will fully review the case with the District Attorney's office to see what options are available in the case.
Mr. Butler is the owner of this Hyde Park-based criminal law office. Mr. Butler will do everything possible under the law to resolve the issue in the best possible way for his client. Contact them immediately for a free consultation.
Driving while intoxicated (DWI) is an offense encountered day in day out on our roads. Butler Law Firm was established thirty-five years ago. Butler is an experienced and licensed lawyer with thirty-five years of working experience. He has specialized in DWI cases and he has been of great help to his clients. Note that Butler does not support driving under influence but he is devoted to helping those who are innocently arrested or those arrested with minor offenses.
If you want a great lawyer, don't hesitate to contact Butler now on, (813) 342-1232 or visit Butler's Law Firm offices. Butler provides affordable legal options depending on the severity of the case. If charged with a DWI offense, it can affect your personal life and also that of your family. You will be forced to incur an extra amount on transportation, for example, going to work, shopping, moving your goods, and also taking your kids to school. For you to avoid those inconveniences, Mr. Butler is just a call away to help you get the best outcome for your DWI case. Butler Law Firm offers 24/7 services thus making it more reliable when you are in need of their services. Also, they offer free legal consultations for their clients.
Driving while intoxicated offense comes with very serious consequences if found guilty. In this case, the offender requires a well-experienced lawyer in DWI cases. If found guilty of driving while intoxicated, the following are some of the consequences; temporary driver's license suspension, if this happens you will not be able to drive any car because it is an offense to drive a car without a license. Secondly, you can be ordered to pay a specified fine thus making you incur unplanned expenses and this may affect your savings. Thirdly, leads to high insurance premiums. If you are convicted of driving while intoxicated, your auto rate insurance rates will drastically increase because your insurance provider will look at you as a risky driver. To cater for future possible accidents while under influence, the insurance company will automatically charge you more premiums for your insurance. Also, court-mandated services can be given to you.  This is where the court requires the offenders convicted of driving under influence to be treated for substance abuse problems or they face legal consequences. Last but not least, the court can order you to participate in drunk driving education programs. This will affect you because you will be spending your time educating others instead of concentrating on your business. Lastly, you can be jailed. This is the worst part when it comes to driving under influence. Being charged with driving under influence does not determine the final outcome. The consequences of DUI are not automatic, for you to have a better chance of a positive outcome, you just need to get an experienced lawyer who will help you through the legal process and on the other hand protect your rights. Mr. Butler is the right person for the job and it is evident when you look at how many DWI cases he has handled.
You don't have to trouble yourself so much when charged with a DWI offense; all you need is an experienced lawyer to guide you through the legal process. Butler Law firm has proved its competence when it comes to DWI cases. All you need to do is just contact Mr. Butler for free consultations and you will be able to discuss your case in detail. 
We service the following zip codes and surrounding areas:
77001, 77002, 77003, 77004, 77005, 77006, 77007, 77008, 77009, 77010, 77011, 77012, 77013, 77014, 77015, 77016, 77017, 77018, 77019, 77020, 77021, 77022, 77023, 77024, 77025, 77026, 77027, 77028, 77029, 77030, 77031, 77032, 77033, 77034, 77035, 77036, 77037, 77038, 77039, 77040, 77041, 77042, 77043, 77044, 77045, 77046, 77047, 77048, 77049, 77050, 77051, 77052, 77053, 77054, 77055, 77056, 77057, 77058, 77059, 77060, 77061, 77062, 77063, 77064, 77065, 77066, 77067, 77068, 77069, 77070, 77071, 77072, 77073, 77074, 77075, 77076, 77077, 77078, 77079, 77080, 77081, 77082, 77083, 77084, 77085, 77086, 77087, 77088, 77089, 77090, 77091, 77092, 77093, 77094, 77095, 77096, 77097, 77098, 77099, 77201, 77202, 77203, 77204, 77205, 77206, 77207, 77208, 77209, 77210, 77212, 77213, 77215, 77216, 77217, 77218, 77219, 77220, 77221, 77222, 77223, 77224, 77225, 77226, 77227, 77228, 77229, 77230, 77231, 77233, 77234, 77235, 77236, 77237, 77238, 77240, 77241, 77242, 77243, 77244, 77245, 77248, 77249, 77251, 77252, 77253, 77254, 77255, 77256, 77257, 77258, 77259, 77261, 77262, 77263, 77265, 77266, 77267, 77268, 77269, 77270, 77271, 77272, 77273, 77274, 77275, 77277, 77279, 77280, 77281, 77282, 77284, 77287, 77288, 77289, 77290, 77291, 77292, 77293, 77297, 77298, 77299, 77315, 77325, 77336, 77337, 77338, 77339, 77345, 77346, 77347, 77355, 77357, 77362, 77365, 77373, 77375, 77377, 77379, 77380, 77383, 77386, 77387, 77388, 77389, 77391, 77393, 77396, 77401, 77402, 77406, 77410, 77411, 77413, 77429, 77433, 77447, 77449, 77450, 77459, 77461, 77469, 77471, 77477, 77478, 77479, 77481, 77487, 77489, 77491, 77492, 77493, 77494, 77496, 77497, 77501, 77502, 77503, 77504, 77505, 77506, 77507, 77508, 77510, 77511, 77512, 77517, 77518, 77520, 77521, 77522, 77530, 77532, 77536, 77539, 77545, 77546, 77547, 77549, 77562, 77563, 77565, 77568, 77571, 77572, 77573, 77574, 77578, 77581, 77583, 77584, 77586, 77587, 77588, 77590, 77591, 77592, 77598, 
Bellaire TX
, 
North Houston TX
, 
Galena Park TX
, 
Alief TX
, 
Humble TX
, 
Pasadena TX
, 
South Houston TX
, 
Missouri City TX
, 
Stafford TX
,
 Channelview TX
, 
Spring TX
, Barker TX, 
Sugar Land TX
, 
Pearland TX
, 
Deer Park TX
, 
Fresno TX
, 
Katy TX
, 
Cypress TX
, 
Highlands TX
, 
Manvel TX
, 
Crosby TX
, 
Tomball TX
, 
Porter TX
, 
Friendswood TX
, 
La Porte TX
, 
Hufsmith TX
, 
Webster TX
, 
Thompsons TX
, 
Huffman TX
, 
Richmond TX
,
Rosharon TX
, 
Baytown TX
,
 Conroe TX
, 
Seabrook TX
, 
League City TX
,
 Alvin TX
,
Kemah TX
, 
Pinehurst TX
, 
New Caney TX
, 
Rosenberg TX
, 
Hockley TX
, 
Magnolia TX
, 
Dickinson TX
, 
Bacliff TX
, 
Splendora TX
, 
Santa Fe TX
, 
Needville TX
,
Texas City TX
,
La Marque TX
Did You Get A DWI?
Address: 11500 Northwest Freeway Suite 400, Houston, TX 77092 Phone: (713) 236-8744
Free Case Evaluation
If you are charged with DWI/DUI, you need a DWI attorney whose law practice is solely DWI Defense. It's all we do. DWI cases are highly complex and involve issues of law and science that many lawyers aren't familiar with.
At The Butler Law Firm, we routinely challenge Breath and Blood tests. We will work hard to see that our clients receive justice – from fighting to save your Hyde Park driver's license, to fighting for an acquittal or a dismissal of your charges – The Butler Law Firm has your best interest at heart.  Along with being a Fort Bend DWI lawyer, The Butler Law Firm caters to all of Hyde Park and the greater surrounding areas!  let Jim give you a free consultation!  You will be more than happy you did!
'This law firm dedicates its sole time and energy to focus on DWI cases, and helping people like you and me get our lives back. With years of experience focused on this particular branch of law, I can honestly say Jim and Kristen are the only people to call when you get in unfortunate trouble.'
Latest Testimonials
Jim worked hard on my case for 8 months and it finally got dismissed! Not only was he on top of my case, he communicated his thought process to me at all steps so I always knew his plan and where the case was heading. I had a very stressful 8 months, but I trusted Jim to fight for me because I could tell he cared personally about me and my case. I will be forever grateful for Jim's efforts and his care, and I cannot recommend him highly enough!